Sulbing Korean Dessert Café
Shopping Route11: 

Sulbing Korean Dessert Café
                                    Please let us invite you to cool yourself down from this high temperature with Bingsu menu at Sulbing Korean Dessert Café, famous shaved ice franchise that comes from their first branch in Busan. Their prominent point the fine shaved ice that perfectly matches with the creativity of various fruits with sour and sweet flavor. The signature menu here that if you come, you should not miss, is Strawberry Cheese Melon Sulbing, served with a whole melon with shaved ice, strawberry and cheese inside that is not too sweet. But if who wants to add some more sweetness, they have extra sweetened milk and strawberry sauce for you to add more. And specially just for SiamHOP customer, you will be granting a 20% discount!
Address: Sukhumvit Plaza Tower, Sukhumvit Road, Klong Toei Sub-district, Klong Toei District, Bangkok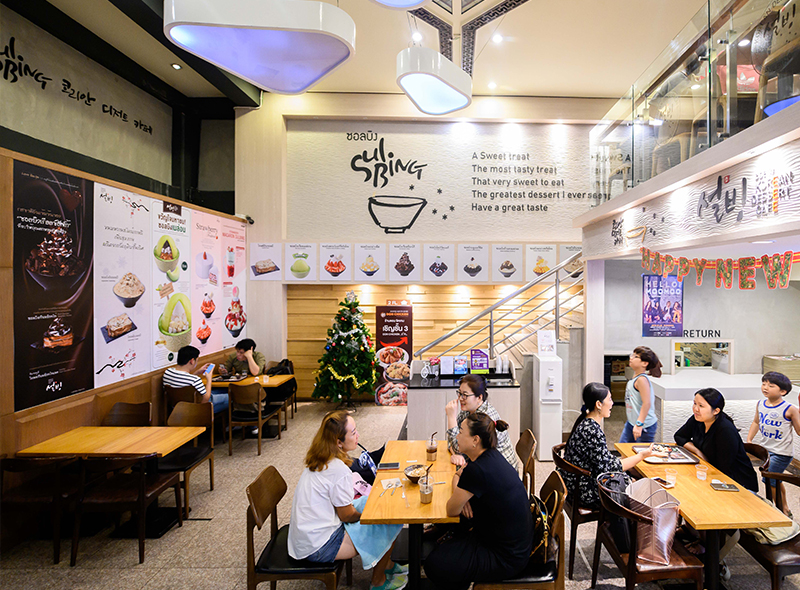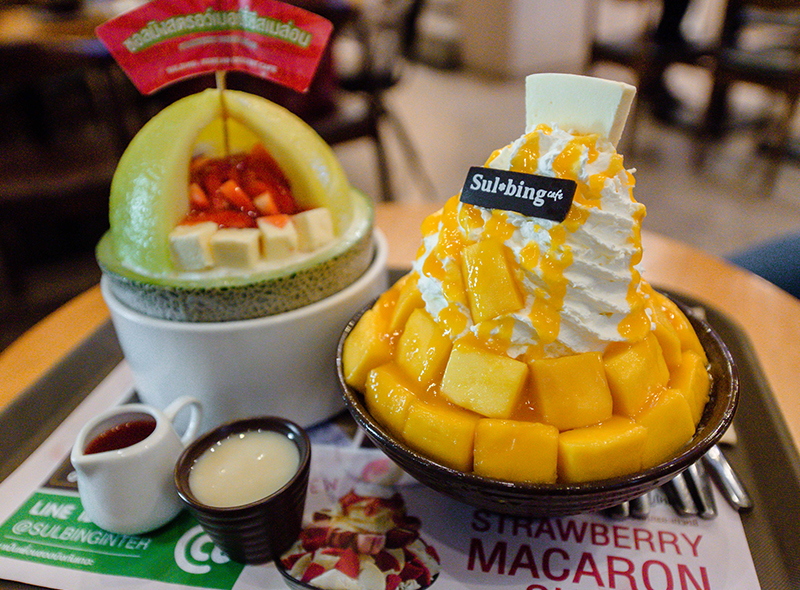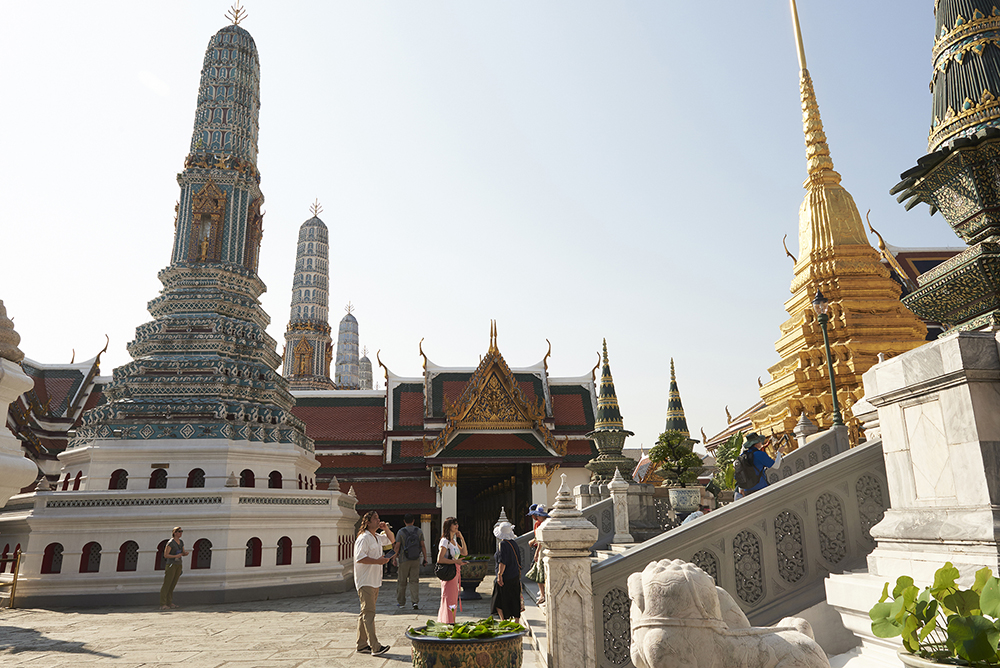 Enjoy unlimited hop-on, hop-off sightseeing bus travel and get the most out of our dynamic and contrasting city.
Buy Now
Adult 799 Baht | Child 400 Baht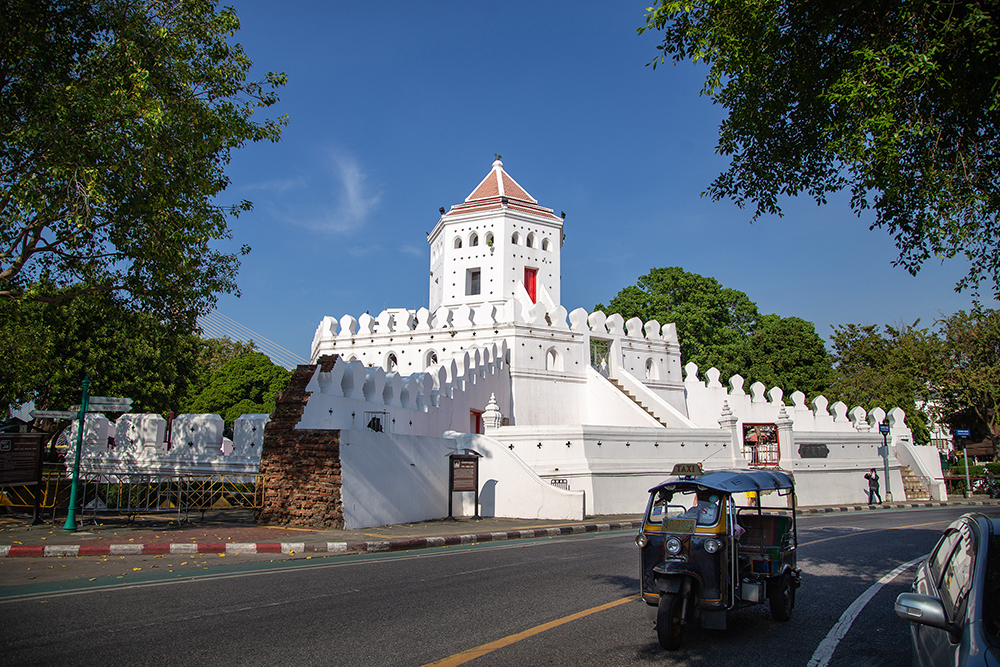 Spend a little longer at Bangkok's major landmarks and take advantage of the extra time exploring the many obscure delights awaiting discovery.
Buy Now
Adult 1,300 Baht | Child 700 Baht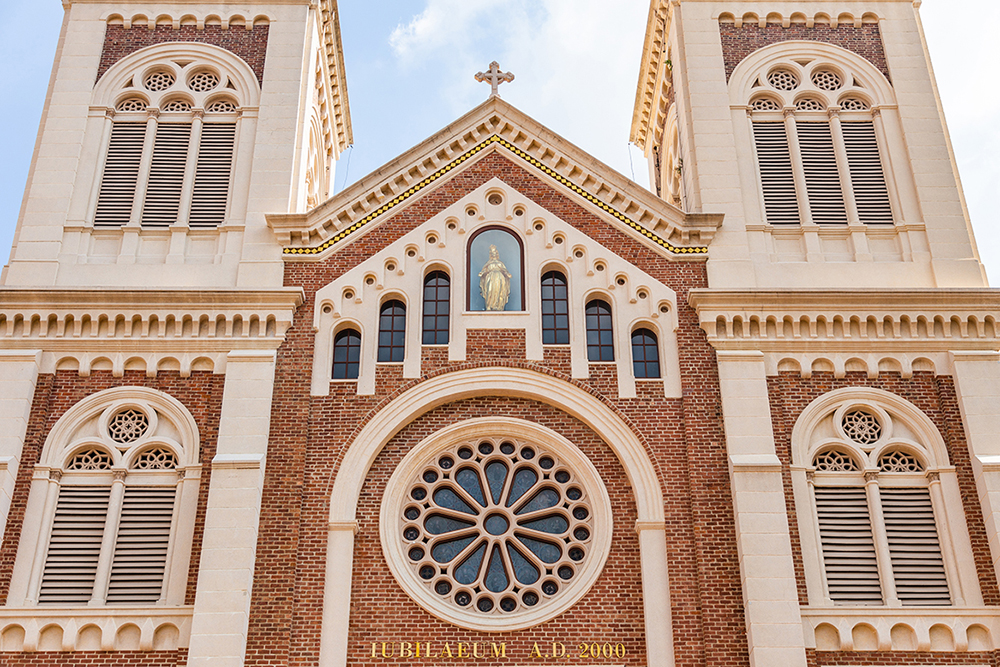 Embark on the ultimate Bangkok adventure, with 49 Stops on four very different routes, you'll have plenty of opportunities to hop off and acquaint yourself with the 'City of Angels'.
Buy Now
Adult 1,700 Baht Child 900 Baht
S11: 

Sulbing Korean Dessert Café
现在邀请您到Sulbing Korean Dessert Café以 Bingsu 韩国刨冰来消暑。这家闻名的刨冰连锁店是从韩国釜山第一分店发展到这里来。他的特色的美味是冰刨得很细。很有创新的把各种水果来配合到味道的甜酸恰恰好。来到必然要点的是最闻名的 Strawberry
Cheese Melon Sulbing 里面有整颗的甜瓜。内部有刨冰,草莓,及芝士。甜度恰恰好。如果谁爱吃更甜的,店里有甜炼乳及草莓酱添加。如果您是SiamHop 的客人。会有特别的优惠。只要把车票向店里示出,就有打8折的优惠!!
地址:曼谷市,孔提区,素坤逸路,素坤逸帕沙大楼。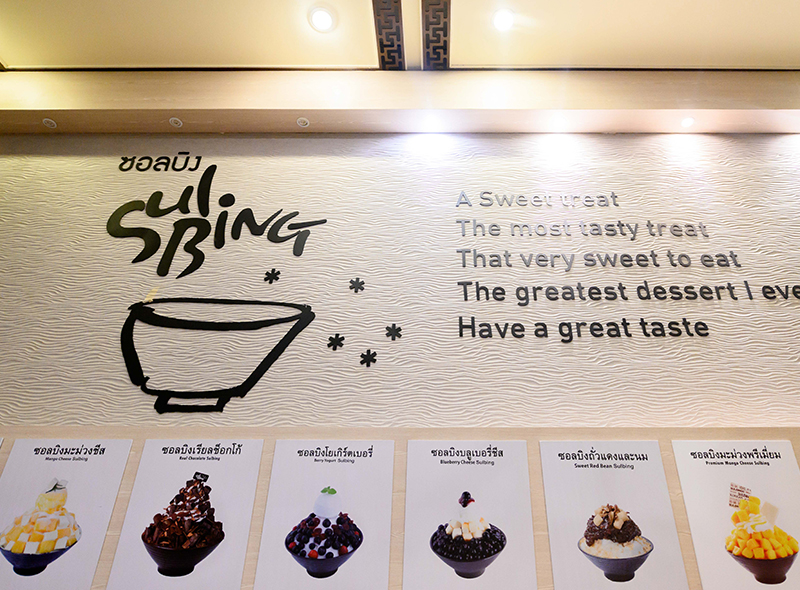 SIAM HOP sightseeing tour?